Sparkroom performance marketing technology is cloud-based and helps higher education marketers grow enrollments while controlling the cost of recruitment. Our proprietary software integrates  data, automates processes and provides  analytics that drive smarter decisions and a more optimized budget. Using the higher education industry's leading software, we can help you do more—with less.
Sparkroom performance marketing technology is ideal for higher education marketers focused on driving results through online channels, including CPM, CPC and CPI/CPL inquiry generation, paid search, display or email campaigns. It also helps marketing teams develop the most strategic, compliant campaigns in order to achieve highly optimized conversion funnels. Using Sparkroom software, marketers can:
Identify the best performing sources to optimize media spend
Automate processes based on propensity to enroll
Achieve the lowest cost per acquisition
Reduce overhead for the marketing team
Reduce brand and compliance risk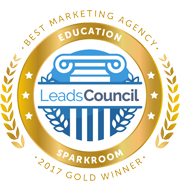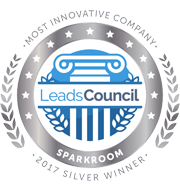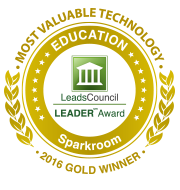 Automation – For Ultimate Efficiency
The Sparkroom Marketing Software process automation feature enables marketing teams to standardize and scale workflows, based on inquiry and predictive data to achieve operational efficiencies. Processes that can be automated include:
Lead capture, scrubbing and routing
Media planning, including pricing and allocations
Campaign management
Affiliate management
FPI maintenance
Sparkroom Marketing Software automation enables marketers to focus less on logistics and more on strategic decision making. The unmatched versatility and customizability of Sparkroom Marketing Software enables teams to quickly take on new initiatives and easily make changes to discover what works best for their specific marketing goals.
Integration – Bringing Data Together
Performance marketers need data from a variety of disparate sources across the funnel to make smart, timely decisions. The data integration feature within Sparkroom Marketing Software provides a business-ready decision support framework with pre-built integrations into the widest range of sources, including:
CRM applications
BI applications
Call center platforms
Scoring, verification and DNC services
Compliance and fraud detection services
Infographic: How seamless integration results in effortless results reporting
Analysis—Know What Is Working
Sparkroom Marketing Software is the only performance marketing platform to offer full, multidimensional access to integrated marketing and sales data. Its analytics capabilities enable marketers to assess their data interactively from multiple perspectives, using a pivot builder with drag-and-drop functionality and user-defined formulas to slice and dice across locations, product and program areas, geographies and demographics. Marketers use these analytics tools to gain a deep understanding of sources and provider performance, by segment or aggregate, and to make data-based decisions on how best to optimize their media spend.